Vintage Japan Miniature Comical Skunk With Sticker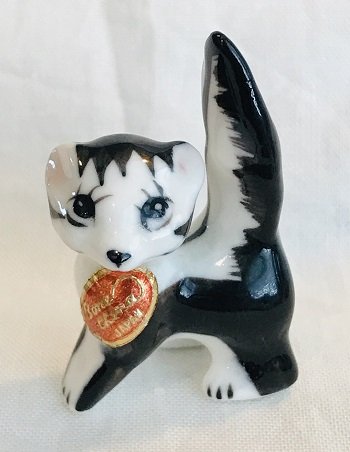 Only 1 available
Details
Shipping: US-Mainland: $4.95 (more destinations)
Condition: Used
Returns: 7 days, buyer pays return shipping (more)
Vintage Japan Miniature Comical Skunk With Sticker
These beautiful Japan made miniature with stickers are getting harder to find.
Dimensions: 1 5/8"H x 1.00"L x 5/8"W
You are buying the one in the image
Condition: No Damage - Pre-Owned
We Offer Combined Shipping
SKU: ABNA-2 033123

Porcelain, Bone China Miniatures are hand crafted. Each figurine is hand crafted and hand painted by skilled artisans using brushes only a few hairs thick.
.