Northern Rose Pinto Foal Standing R226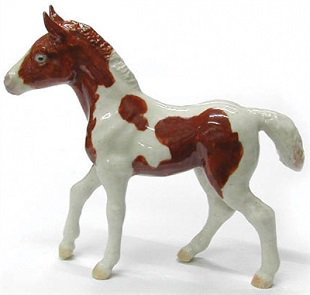 Only 1 available
Details
Shipping: US-Mainland: $5.00 (more destinations)
Sales Tax: check
Condition: Brand new
Returns: 7 days, buyer pays return shipping (more)
Northern Rose Pinto Foal Standing R226
Dimensions: 2.50"H x 2.80"L x 0.70"W
We Offer Combined Shipping For Orders Made At The Same Time. See our FAQs for further details
SKU: NR1

Northern Rose are crafted where people have cared for and loved animals since the beginning of their national story. Each figurine is hand crafted and hand painted by skilled artisans using brushes only a few hairs thick.